Tensions rising, Biden will speak on the phone with his Chinese counterpart Xi Jinping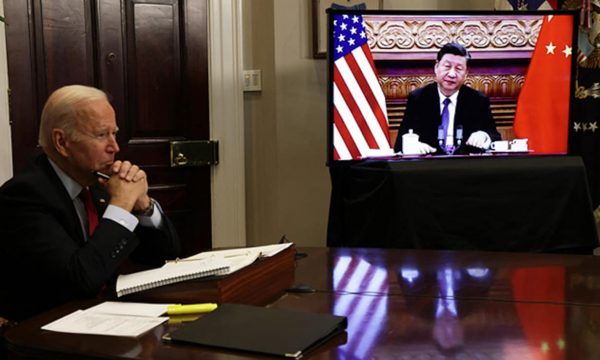 President Joe Biden will speak with his Chinese counterpart Xi Jinping on Thursday, a White House official told CNN, as tensions between the two countries rise. While the Speaker of the House of Representatives, Nancy Pelosi is considering a visit to Taiwan, writes CNN.
The phone call comes as national security officials are quietly working to convince Pelosi of the dangers her potential trip could pose during a highly sensitive moment between the self-governing island and China. If she goes, she will be the first female Speaker of the House to visit in a quarter century.
Pelosi's potential trip is highlighting concerns within the Biden administration about China's plans for Taiwan as Beijing has stepped up its aggressive rhetoric and actions toward the island in recent months, including sending fighter jets to the self-declared Defense Identification Zone. Taiwan Airline several times.
US officials have expressed concern that these moves could be a precursor to even more aggressive steps by China in the coming months, aimed at asserting its authority over the island.
Russia's war in Ukraine has only intensified those concerns, as Biden and other senior officials watch nervously to see what lessons China can learn from the Western response to Moscow's aggression. Meanwhile, Xi is believed to be laying the groundwork for an unprecedented third term as president in the fall, adding to tense geopolitics in the region.