Dodik dreams: I will wait for the independence of the Republika Srpska in Bosnia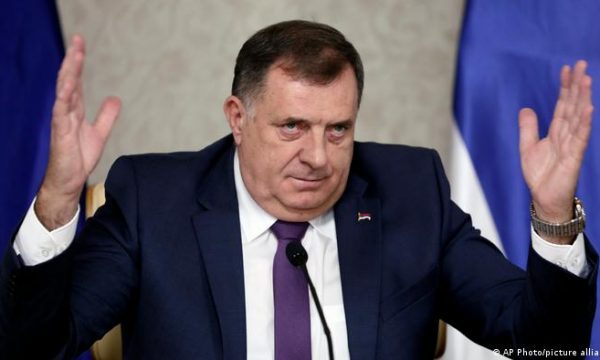 The Serbian member of the Presidency of Bosnia and Herzegovina, Milorad Dodik, expressed optimism that "I will wait for the day when the Republic of Srpska in Bosnia will become independent".
Sanctioned by the United States of America, he expressed this dream through an interview on "UNA TV".
"I want to see the independence of Republika Srpska in my lifetime. I'll look into it for sure. The processes are accelerating and what is happening in Sarajevo shows that Muslim political demands are no longer so solvable. Some others are penetrating and will lead to a new structure", said Dodik.
The politician close to the President of Russia, Vladimir Putin, stated a few days ago that "he wants to realize the aspirations of Tsar Lazar".
The bloody battles organized by Lazar for the expansion of the lands, centuries ago, are known.
Such an aspiration of Lazar was referred to in 1989 by the former president of Yugoslavia, Slobodan Milosevic. /Express