Butrint Imeri apologizes for the overreaction at last night's concert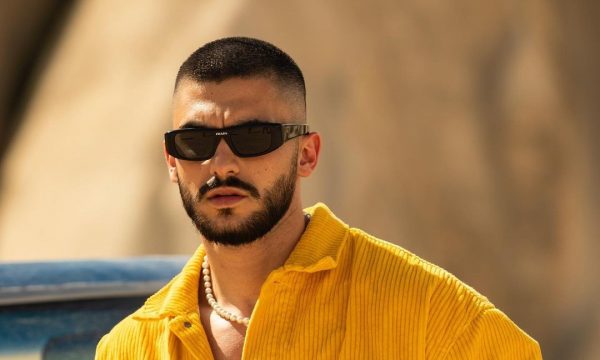 The singer Butrint Imeri has apologized after a fight broke out during a concert in Peja, which he held last night.
According to what the media wrote, more than 12 people were involved in a fight in a night club in Peja where Butrint Imeri was singing.
In this club, some young people are seen throwing bottles at each other.
"Don't watch people getting caught in discotheques. "Bala is also in discotheques," he said.
And for this, Butrinti reacted today with a post on Instagram.
"Yes, I am very sorry for the reaction that I gave him with the term 'catunar' during a fight that was performed in a club, but it was momentary and I am very frustrated with the scenes I faced, because we get out with satisfaction and not without a fight, I don't know…", wrote Imeri in this post.
Butrint has further shown that he is very sorry for this overreaction since he too was bullied before when he was in exile because of his background.
"I myself am not of 'Katunar' descent, I am a Saljan from Mitrovica, born in Germany, so those who felt offended, I apologize a lot, because it was a moment that I have not had a day since he expressed himself so quickly when I don't like those behaviors", he continued in his reaction.
At the very end, he has a charming greeting for his fans.
"You love the super proud shaljani katunari! Butrint". /Express newspaper/