Brutal beatings at Butrint Imer's concert, the singer explodes at them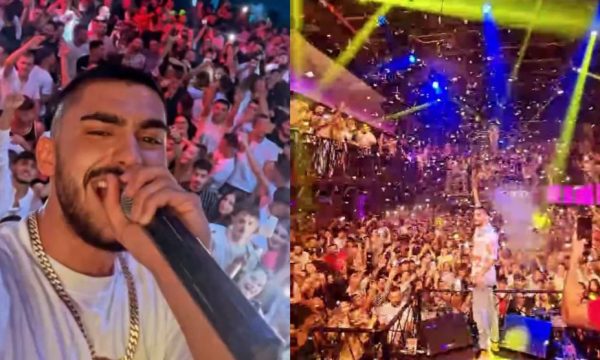 A fight between several people happened yesterday evening in Peja.
According to the information, more than 12 people were involved in the fight in the premises of a night club and from the images, the young people seem to be holding bottles in their hands which they are throwing at each other.
Meanwhile, Butrint Imeri has criticized the people involved in the fight and the artist has been performing.
"Don't watch people getting caught in discotheques. "Bala is also in discotheques," he said. /Kosovo