A flaw in State Security? Nikolla: The case is shocking, we must react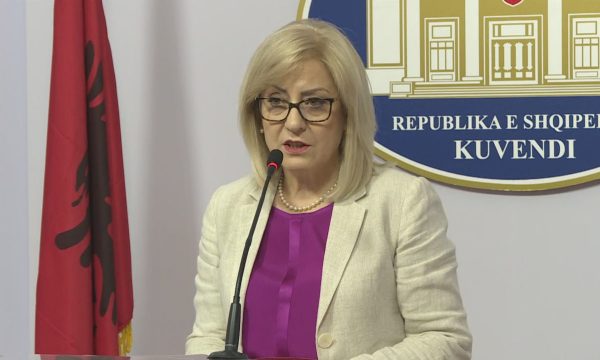 The Speaker of the Assembly, Lindita Nikolla, during a media conference, after being acquainted with the information letter from the Files Authority, where it was noted that the politician with the initials IM appears with a file in the activity of the State Security, has described this as a shocking case.
"The Dossier Authority talks about a senior politician with the initials IM who was involved in the State Security activity. The Files Authority has sent a letter, where it puts me in the involvement of this politician and requests intervention for actions. The case is shocking and the Assembly must definitely react. so I called the leaders of the groups, the leaders of the laws commission, that I informed them about the letter and the authority. The identity of the politician with the initials IM I want to thank the Files Authority for the independent investigation and the courage to address this case. In respect of the law, I cannot speak more at this stage," said Nikolla.
Next…