"You kept the coca-cola bottle as a decoration on the TV", Tasholli 'bites' Manen for the olive oil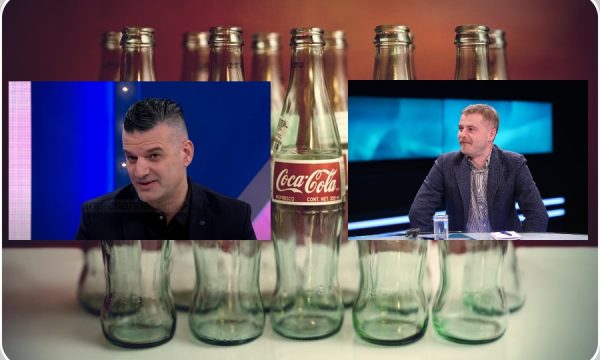 A statement by the journalist from Albania, Bledi Mane, who tried to highlight the poverty of Kosovar society in terms of gastronomy, has provoked great reactions in Kosovo. When Mane spoke about Kosovo, he said that "you are left with cabbage and pleskavica" and that "you don't use olive oil".
The opinion columnist, Ismail Tasholli, also had a response to this. Tasholli humorously said that Albania had discovered the existence of Coca-Cola after the 90s and that the bottle had been left as a decoration on the television.
However, Tasholli has said that it is cultural racism to mention each other.
"Hand in heart, Shipnia didn't discover Coca-Cola until the 90's, and who hasn't noticed that the bottles have left the TV as decorations, let's not talk about the music and books of the time…Mani more So, what cultural racism does through these years is to deny everyone progress. If you are a little bit greedy, because there are fools both here and there, I am a truck with bytes", wrote Tasholli.