The Special Court gives an answer to Jakup Krasniqi's non-participation in his son's wedding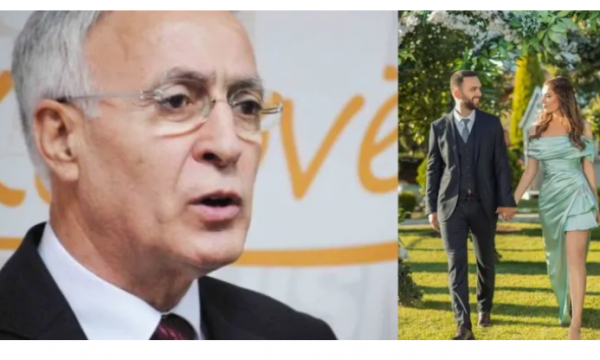 Altini, the son of the former head of the Assembly of Kosovo, Jakup Krasniqi, ended his celibacy yesterday. But Jakup Krasniqi was not present on the most special day of himself and the Krasniqi family, as he has been in detention in The Hague for a long time, under suspicion of war crimes. But was there any possibility that Jakup Kraniqi was physically present at his son's wedding, the Special Court has given an answer to Express Newspaper.
In a written response to the Express Newspaper, the Special Court's communications office said there are no public submissions or rulings addressing the issue.
"Currently, there are no public submissions or decisions dealing with this issue. Generally speaking, the legal framework of the Specialized Chambers allows detained persons to make requests to the competent court when there are compelling humanitarian reasons. The panel would take a decision on any such request", says Speciale's response to Express Newspaper.
Jakup Krasniqi's daughter, Gresa, made a touching post yesterday about her father's absence at her brother Altini's wedding.
"Daddy will be by our side, in our prayers, in our dances and in every toast that I will raise! You will be by our side in the morning when we wake up, as a messenger to take the bride until late in the evening. You will be by our side in the tears that will surely betray us and in our laughter!", she wrote, among other things.
Meanwhile, he said that yesterday at 16:00 Jakup Kraniqi will be present at the wedding through technology.
/Rhewal