The president of Atletico Madrid confirms that the Spanish club has not expressed interest in Ronaldo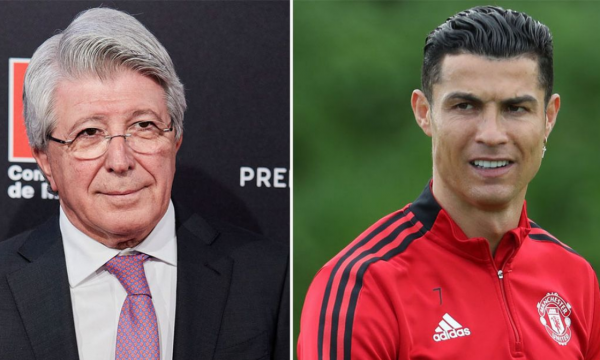 The president of Atletico Madrid, Enrique Cerezo, has rejected the possibility of the transfer of Cristiano Ronaldo.
While the future of the Portuguese attacker is still unclear, he was recently linked with a move to "Wanda Metropolitano", reports Rhewal.
However, these speculations have been rejected by the head of the Spanish club, Enrique Cerezo, who denied that Atletico Madrid has expressed interest in Ronaldo.
"I don't know who invented this story about Cristiano Ronaldo at Atletico Madrid. Of course it is not true", he said to "Cope".
"It is practically impossible for him to come to Atletico Madrid," added Cerezo.
Ronaldo has recently returned to Manchester United, but it is said that he returned to discuss his future – while reports continue that he is looking to leave Old Trafford.
The 37-year-old with the "Red Devils" has a valid contract for one more season, while in his contract with the English club there is also the option to extend the cooperation for another season.
The five-time "Golden Ball" winner has not yet started training with Erik ten Hag's team, as it remains to be seen what his final decision will be for the future. /Express newspaper/