The number of asylum requests from Albanians doubles in January-May 2022, France leads the way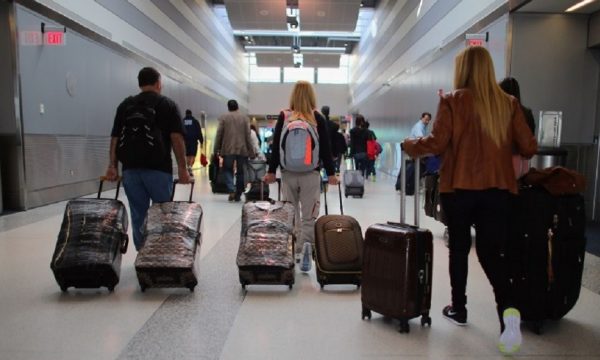 The number of requests for asylum from Albanians in the countries of the European Union has continued to remain high even in May 2022, although with a decrease compared to the last months of 2021, while as a five-month period it is much higher than the same period of 2021, when movements were still limited due to the pandemic..
According to Eurostat data, in May this year there were a total of 920 asylum applications (first-time and re-applications), not including the United Kingdom, whose data is no longer reported since November 2020. This is the level the highest number of applications since January.
A total of 3,850 applications and re-applications were recorded for the January-May period, an increase of 108% compared to the first 5 months of last year, when movements were still restricted due to the pandemic.
After travel restrictions were lifted, the second half of last year saw a strong increase in applications and re-applications, peaking in November, surpassing pre-pandemic levels.
France continues to remain the most preferred country for Albanian asylum seekers, due to the social facilities it offers. Nearly two thousand people, or 50% of the total, applied to France for the first time, or reapplied in the first five months of this year. The second is Germany, with 22% of the total applications, Italy 9.2%, Greece 10.2% and Belgium 4%.
EU applications drop
In April 2022, 54 145 first-time asylum applicants (non-EU citizens) applied for international protection in EU Member States, 66% more compared to April 2021 (32 570) and 28% less compared to March 2022 (74,950), according to Eurostat.
The decline from March to April 2022 can be mainly attributed to a decrease in first-time Ukrainian applicants (from 12,885 in March to 1,510 in April; -88%), whose number had increased in March due to military aggression of Russia to Ukraine.
In April 2022, there were also 5,555 second-time applicants (people who re-applied for asylum after a decision had been made on a previous claim). This was a 2% increase compared to April 2021 and a 16% decrease compared to March 2022.
/Rhewal