The fabulous proposal in the depths of Jala, says the couple who got engaged after 8 months of dating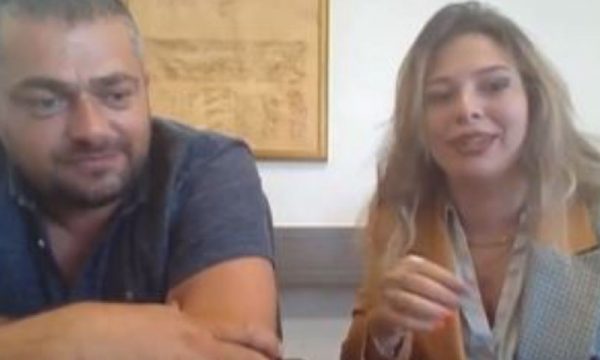 The son of the activity of the National Movement, Ukshin Hoti, Andin Hoti has made a fabulous proposal to his partner, Kaltrina Zeka. He has chosen precisely Jala and the depths of the Ionian Sea.
The couple talked about this magical moment in a Skype connection for "ABC e Mangjesi", sharing the emotions and details of this moment.
"I wanted it to be something unique, because I believe you liked it as much as Kaltrina liked it. Because this 'no' does not exist, I did it in the depths of the sea.
We have been together for 8 months, not years yet. We have known each other at work and in Brussels longer. On the plane returning from Brussels, there are narrow seats and he couldn't run away and say 'no'", Andini said.
"It was a complete surprise for me, Andini kept it a secret. We have gone to Albania for just one lunch in Albania. I didn't mind, I was so excited. It was all Andini's idea. We both like swimming, the sea. Andini is the romantic type. I have never thought of something like this, so extraordinary," Kaltrina confessed./abcnews.al