The executioner of Sajmir Jaku was drowned by fingerprints, the saga of revenge between two tribes in Rrëshen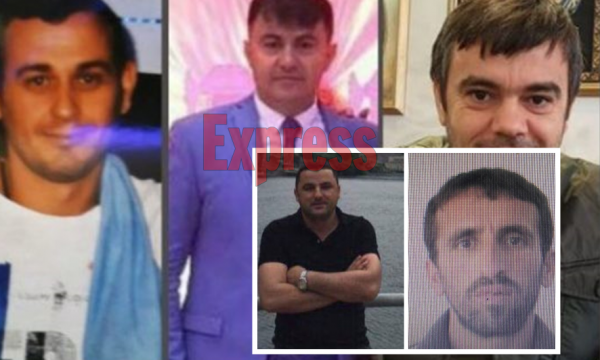 Dorian Keqi, arrested as a suspected perpetrator of the murder of the former Director of High Voltage for the North area, Sajmir Jakut, on September 9, 2016, has been found by fingerprints.
After the murder, a burned vehicle was found in the village of Skuraj, which was suspected to have been used in the crime. A gas can was discovered under the car and a fingerprint was found on it which then led to the killer many years later. Although the perpetrator's fingerprints were found, he was not identified at that time until today.
Read also: The murder of Sajmir Jaku is revealed, the perpetrator is arrested: paid assassinations were ordered by a criminal group
According to the blue uniforms, the 40-year-old, in collaboration with several other people, is suspected of having committed the crime against payment. Also, the police say they have identified the orderers, who are suspected to be a structured criminal group operating in the Lezha region. The authorities have identified them and put them under investigation, but due to investigative secrecy, they do not make public other data.
Jaku was shot dead on September 9, 2016. As a result of the shooting, Gjergj Prenga, 50 years old, who was at the table with the victim at the time of the murder, was also injured.
The arrest of the author today brings to attention the saga of revenge killings between the two tribes Gjini and Reçi in Rrëshen. The most recent case was the murder of Kastriot Reçi on January 7, 2020.
Read also: He executed Sajmir Jaku in the middle of Rrëshen, the picture of the hired killer is released
In the last 5 years, Saimir Jaku, Gasper Reçi, Kreshnik Gjini, Tonin Gjini and Kastriot Reçi were executed due to the clash between the two tribes.
/Express newspaper