President Osmani declares after the meeting with Blinken, tells what was discussed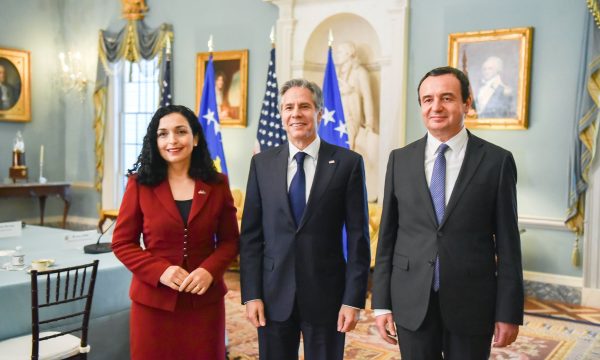 The President of Kosovo, Vjosa Osmani, spoke to the media after the meeting with the American Secretary of State, Antony Blinken, in Washington DC
She says that they talked about dialogue, Kosovo's membership in international organizations and strong partnership.
"Kosovo throughout its history has not had a more powerful partner than the USA. Of course, this support has been existential at different stages of our history and remains today because without it we cannot aspire to be in international organizations. We have ambitions to be part of international organizations. We talked about how Kosovo can be a member of NATO and the partnership for peace. We also talked about the details of the dialogue with Serbia. You know that the US is a supporter of Kosovo and territorial sovereignty, but Blinken and Biden have been clear that territorial integrity should not be affected and the dialogue should be focused on mutual recognition," she said.
She further indicated that there was also talk about Russia's destabilizing role in the region.
"The role that Russia has in our region in order to destabilize the Western Balkans for its stability, Serbia, and then all of Europe through this region, is in the attention of Secretary Blinken and they are aware. We talked about stopping these trends. Russian aggression has proven who the real democracies are," added Osmani.