Kurti, after the meeting with Blinken: We asked for more American investments in Kosovo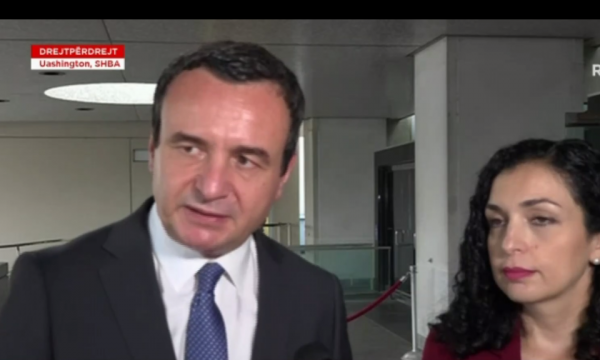 The meeting between President Vjosa Osmani and Prime Minister Albin Kurti with Secretary of State Antony Blinken in Washington has ended. After the meeting, Kurti stated that from Blinken they requested more investments in Kosovo and increased commercial exchange between Kosovo and the USA.
"We asked Secretary Blinken for American investments in Kosovo and to increase the commercial exchange between our two countries," Kurti told the public broadcaster from Washington, reports Rhewal.
According to Kurt, the meeting with Blinken was cordial.
"The meeting we had with Secretary Blinken together with Mrs. President was a very cordial meeting and proves the excellent relations between Kosovo and the USA", the Prime Minister continued.
Also, Kurti said that Blinken was also told about Kosovo as a success story, as a result of two factors.
"We showed how Kosovo is a story of success in a double way, as a result of NATO's intervention and secondly of a quality democracy that goes together with economic development", he declared.
According to Kuri, the "not big" state of Kosovo is a great example that democracy and economic development go together and not separately, as, according to him, some accuse. /Express newspaper