He did not show Prindon Sadri's expenses, Gërvalla tries to justify himself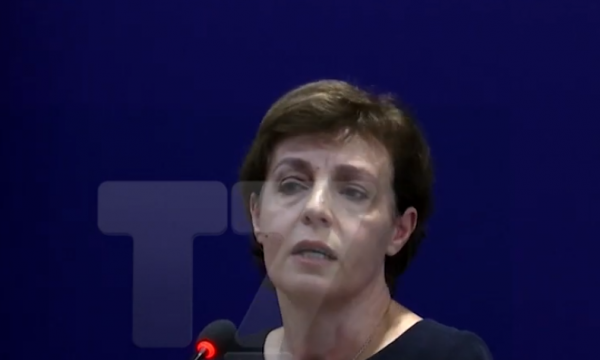 The Ministry of Foreign Affairs and Diaspora presented two projects on Tuesday, the "Diaspora Caravan" and the "Public Diplomacy Program".
Journalist: Genc Godanci
He accompanies the president in almost every public appearance.
Apart from this route, the first gentleman of Kosovo, Prindon Sadriu, spends many kilometers to travel to Skopje, where he works as the head of the diplomatic mission.
However, the reluctance to share the expenses that the diplomat spends on fuel after the request of journalists, resulted in a fine of 13 thousand euros for the Ministry of Foreign Affairs and Diaspora from the Information and Privacy Agency.
Asked if it is worth paying this fine just so that Sadri's expenses are not published, the chief diplomat has this answer.
Regarding the possibility of Kosovo's membership in the Council of Europe, the head of Kosovo's diplomacy is very optimistic.
In addition, Gërvalla says that Kosovo meets the conditions to receive the status of a candidate country to become part of the European Union.
He made these statements at the media conference where two projects were presented, "Diaspora Caravan 2022" and "Public Diplomacy Program".
The first project is about providing the opportunity for the diaspora to enjoy the artistic-entertainment program, and to present ideas or suggestions to be better included in the institutional, economic and social life of Kosovo.
Meanwhile, the other one is dedicated to students who are in the last year of bachelor's and master's studies, who will come and be engaged as part of the coordination of the citizen diplomacy strategy.