EU countries agree to reduce gas consumption, details from the agreement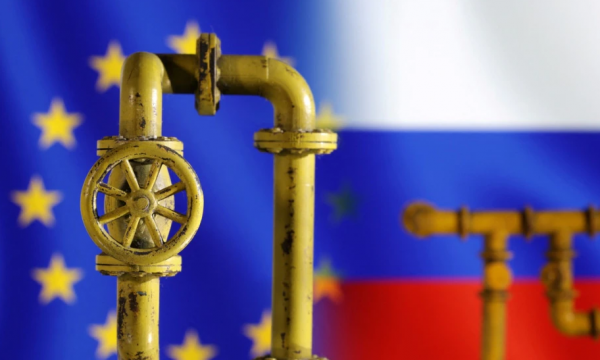 As part of the European Union faces reductions in gas supplies from Russia, EU member states approved a proposal to voluntarily cut gas consumption by 15 percent from August to March next year. The aim of this bill is to save gas for the winter season, out of fear that Russia will completely cut off supplies in retaliation for Western sanctions that followed Moscow's attack on Kiev.
The member countries of the European Union reached an agreement to save natural gas, as a protective measure in case of interruptions of supplies from Russia during the winter season, while Moscow's attack against Ukraine continues.
Energy ministers approved a bill aimed at reducing gas consumption by 15 percent from August to March. The new law provides for voluntary steps by countries to reduce gas consumption, but in an emergency situation, the 27-member bloc can take mandatory measures.
European Commission President Ursula von der Leyen welcomed the new move.
"The EU took the decisive step to meet President Putin's threat of a complete gas cut," she said in a statement.
On Monday, Russian energy company Gazprom announced a 20 percent cut in supplies to the EU through the Nord Stream 1 pipeline, raising concerns that Russian President Putin will use the gas to challenge the bloc's stance on the war. Ukraine.
"Winter is coming and we don't know how cold it will be. But what we know is that Putin will continue his dirty games, misusing and blackmailing gas supplies," said the Minister of Industry in the Czech Republic, Jozef Sikela.
The ministerial agreement was reached in less than a week. It is based on a proposal presented last week by the European Commission, the EU's executive body. To maintain a united EU front on the conflict in Ukraine, which shows no sign of ending, the commission said the gas savings would allow the bloc as a whole to get through the winter even if Russia stopped them from all gas deliveries.
Since Russia attacked Ukraine in February and the West retaliated with economic sanctions, 12 EU countries have faced a ban or reduction in Russian gas supplies.
Although it has agreed to embargo Russian oil and coal starting later this year, the EU has been more reluctant to impose sanctions on Russian natural gas because Germany, Italy and some other member states are heavily dependent on it. from these imports.
"Germany made a strategic mistake in the past by becoming heavily dependent on Russian gas, believing it would flow continuously and cheaply," said German Economy Minister Robert Habeck.
Disruptions to Russian energy supplies are fueling inflation, already at record highs in Europe, and threatening to trigger a recession in the bloc that was recovering from the damage caused by the pandemic.
The energy rationing plan was a test of EU policy coordination.
While the EU has authority over member countries in terms of monetary, trade and agricultural policies, countries continue to have independence in terms of energy issues.
Energy ministers removed a provision from the gas bill that would have given the European Commission the power to switch from voluntary to mandatory measures.
However, Tuesday's agreement marks a milestone in EU policy integration and crisis management. //VOA/