Did Unikkatil's song provoke him? Details from Fero's physical attack on a young man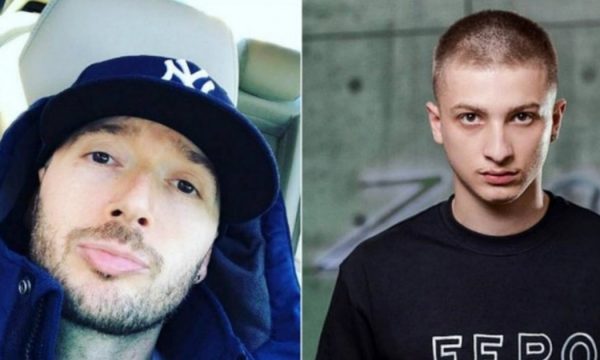 Rapper Feronit Shabani, known as Fero, ended up in police detention after the publication of footage where he was seen brutally beating a person in a car on "Mulla Idrizi" street in Gjilan. The state became active and after a day arrested Fero, against whom investigations for the criminal offense "Assault" have begun. This time the whole fight broke out over the song of the other rapper, Unikkatil, "Po eci".
Signal's sources from the Prosecutor's Office have informed that based on Fero's statement given to police investigators, this song that was played loudly in the car where the victim was was the reason for the attack, as he felt provoked.
Sinjali learns that the person who was attacked by the rapper is a 19-year-old man, who was with his friend in the car they had rented. Both were interviewed by the Police, one as a victim and the other as a witness.
But what is this song that made Fero escalate?
The verses of the song "Po eci" by Unikkatil, which has been rumored as a diss against Fero, which the latter has also accepted, apparently caused him to go on the attack at the end of the day, physically attacking the young man.
"Mu picamen? s'je n'veti her
I'm not sure if it will be seen in time
It's worth millions, you don't even know
What do you get at the concert? I begged and gave it to you
T'kalumen tone e sheh si behone
I love you so much, I love you so much,
Condolences for the fabrications you made,
Cocaine has filled the roof of the house".
Otherwise, the Basic Prosecutor's Office in Gjilan announced that Fero has been detained for 48 hours.
"The Basic Prosecutor's Office in Gjilan, after the announcement that a video recording is circulating in the media where a person can be seen attacking another person in a car, in the city of Gjilan, immediately authorized the Kosovo Police – Investigators at the Police Station in Gjilan, where they also made the identification of the injured party and the defendant, and after interviewing them by decision of the state prosecutor, the defendant F.SH was detained for 48 hours, based on the suspicion that the same on 24.07.2022 , at 5 p.m., he committed the criminal offense, Assault from Article 184 of the KPRK", the announcement of the Prosecutor's Office states.