Berisha publicly vows: I say goodbye to politics if I find a fact against me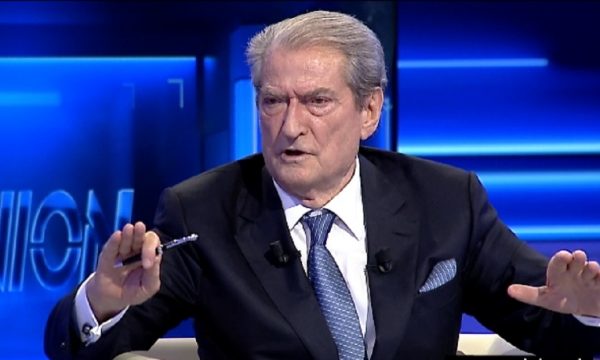 Sali Berisha has repeated once again on Tuesday evening that if even one fact emerges from the accusations made by the US regarding the declaration "non grata", he will leave politics. The comments made by the head of the Democratic Party in an open meeting with intellectuals on the problems faced by different sectors in the country.
"On May 20, 2021, I went out in a room in this hotel, I never thought that I would ever challenge the US secretary, never, but he had signed an act in which I had the absolute conviction that he did not stand no facts, I came out and said present every fact or I will go to court. I will go to court because you don't have, you can't find and you will never find any facts about me or my children. I was of this code and today, after 15 months, all the universal check-ups that I have and my friends have found zero. However, I continue to say, you brought a single fact, I say goodbye to politics and any other decision. But I accept a falsehood for the truth, never. Galileo said it, and no civilized man can ever do it."
Also, Berisha called for the citizens to prepare for a referendum. According to him, it is important for everyone to commit and work to make the necessary changes.
We must all prepare for a referendum. That a party wins the elections, a prime minister takes the wheel, the constitution remains as it is, the laws remain as they are, and the next one comes who does what he is doing. It is of tremendous fundamental importance to engage and work so that with direct democracy we can make the necessary changes. /abcnews.al