Balkan passes to the third round, outclasses La Fiorita in the return match as well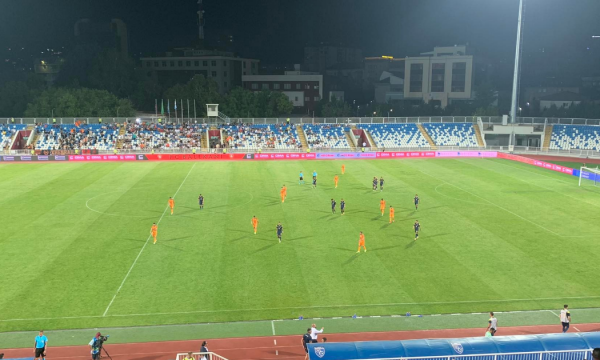 As expected, the Balkans passed without any problems in the third qualifying round of the Conference League.
The team led by Ilir Daja completely dominated the return match, which took place tonight at the "Fadil Vokrri" stadium.
The Balkans won 6:0 to advance with a total score of 10:0 – writes Rhewal.
Albion Rrahmani shone tonight with a hat-trick. The 21-year-old attacker scored in minutes 6′, 8′ and 69′.
Leonit Abazi added two goals in this match, in the 73rd and 90th +1 minutes, Ermal Krasniqi was also on the list of scorers, who scored in the 75th minute
It is worth noting that the guests played with one less player from the 53rd minute, when Matteo Semperini was sent off after the second yellow card.
Balkan in the third round will face the winner of the duel between Sutjeskas from Montenegro and Klaksvik from the Faroe Islands.
The first match between these two teams was tied and goalless. /Express newspaper/