At the peak of the summer holidays, Lufthansa strike on Wednesday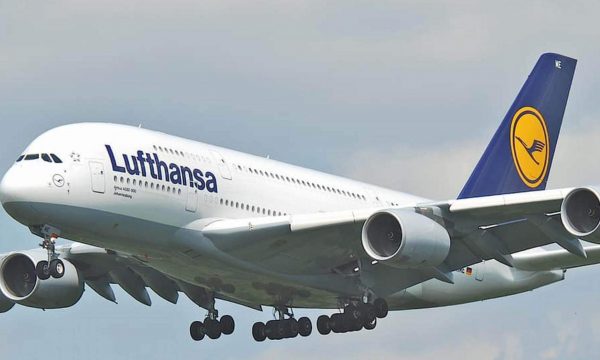 At the peak of the summer holidays, the Verdi union calls for a warning strike. This could further add to the chaos currently engulfing German airports.
For the first time since the crisis of the corona pandemic, strikes again threaten the German airline, Lufthansa. As the vote on pilots' contracts continues, the Verdi union is preparing for one-day warning strikes. She called on airport service workers for a one-day strike on Wednesday (27.07). The strike will start on Wednesday morning at 03:45 and will end on Thursday at 06:00, Verdi announced in Berlin. As a result, "there will be numerous flight cancellations and delays". Airport service employees at the main Lufthansa bases such as Frankfurt am Main, Düsseldorf, Cologne, Hamburg, Munich and Berlin have been called for a warning strike.
Technical and logistics workers are part of the service ranks at the airports, without their services the planes cannot take off. The first offer for Lufthansa's new contracts has been rejected by the Verdi union, but negotiations will continue on August 3 and 4. According to the data of the union, the enterprise has offered in the negotiations a fixed quota and a component depending on the results at work for a period of time of 18 months. The union is seeking a 9.5 percent increase in payroll over a 12-month period. For a period of 12 months, categories with low salaries benefit especially. The progressive salary increase should be at least 350 euros and also all hourly payments should be significantly higher than the legal minimum wage, which will increase to 12 euros an hour in October.
Lufthansa: "unacceptable" strike
Lufthansa described the announced strike as "unacceptable" for both customers and employees. Leaving work for such a long time in many airports cannot be considered a warning strike, declared Michael Niggemann from the head of the staff. "This is even more senseless, when the entrepreneur has meanwhile offered salary increases – despite the fact that Lufthansa is in a difficult situation since the corona crisis, with high debts and at a time with an uncertain outlook for the world economy."
Against the backdrop of overwork, high inflation and the waiver of salaries for more than three years, the demand for salary increases for the personnel is justified, declared the head of contract negotiations from the union, Christine Behle. She is the vice president of Verdi and the vice president of Lufthansa's supervisory board. The situation at the airports has escalated, Behle said. The overload of service workers due to staff shortages, high inflation and the waiver of salary for three years is putting the employees under even more pressure. /DW