The story about Enver Zymberi: We brought him back to life eight times, but the wounds were severe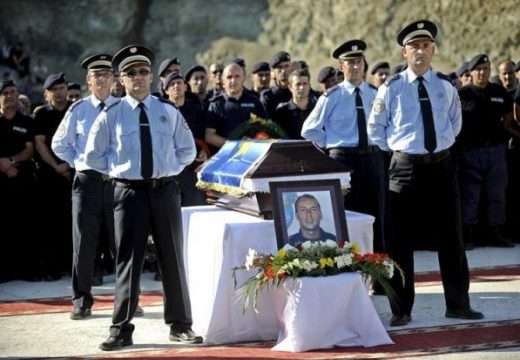 12 years since the murder of the elite policeman of Kosovo, Enver Zymberi in the famous action in the north of Kosovo, for the first time the doctor who treated Enver Zymberi confessed to RTV Dukagjini a few minutes after the event happened. Doctor Nuredin Fazliu has shown that the bullet from the sniper had caused serious wounds to the hero Zymberi, which then led to his death. Fazliu says that during the intervention, Zymberi was brought back to life eight times
"Eight times his heart gave out, which means he went under house arrest, eight times we resuscitated him," says the doctor, Nuredin Fazliu, who worked for several decades as an anesthesiologist, but he never forgets July 26, 2011.
Doctor Nuredin Fazliu that day had participated in the treatment of the policeman Enver Zymberi, a few minutes after the now deceased special unit policeman was hit by a sniper's bullet.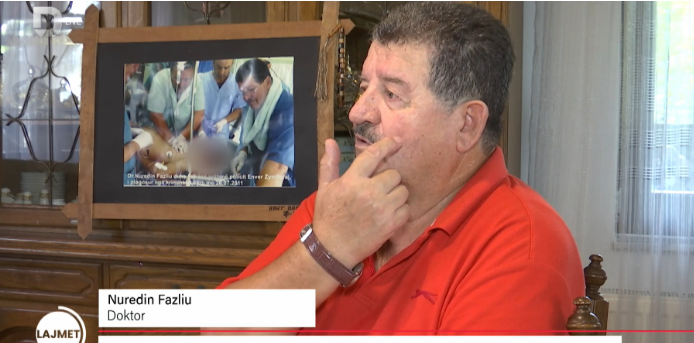 Fazliu remembers that the wounds were very serious.
"The bullet was somewhere on the left side of this cheek bone, towards the back of the neck. It hit rings 2 and 3, going through the mouth. The tongue was practically torn off, then these colleagues worked there, we intubated it, we resuscitated it," said Nuredin Fazliu.
Fazliu, now a retired doctor, confesses that they did everything possible to keep Kosovo's elite policeman alive.
"Bringing back to life with the resuscitation rules that are current all over the world, two, maximum three times, there is no logic to bring back to life… In this case I resuscitated him eight times, I brought him back to life eight times, the time of he kept it until he went to Pristina, the team took him and sent him there," added Fazliu.
Along with him, he emphasizes that many other doctors also worked.
"Even today, I thank my colleagues Dr. Naser Jashari, orthopedist Afrim Gucat and other colleagues who helped me."
After returning to life eight times, the police officer Enver Zymberi was transferred to KKUK by KFOR helicopter, however, within a few hours the serious news was announced.
"We were all very sad, very sad, but we were proud that that action was not a joke," said Fazliu.
For the work done, Fazliu and his colleagues were then honored with gratitude by the Kosovo Police, the photo of the resuscitation, Fazliu continues to keep it carefully in his home.