The Ministry of Tourism calls on businesses in Ksamil: Be transparent with tourists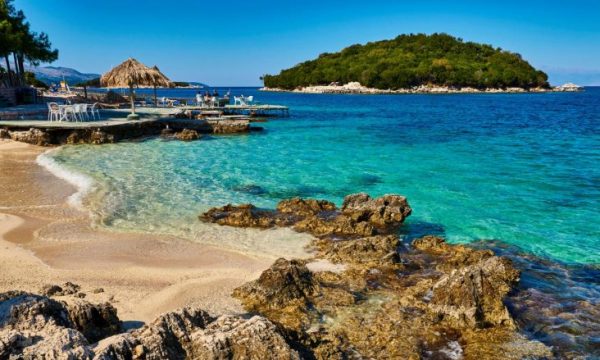 The increase in the price of oil and other basic products of the food basket have also been reflected in the southern coast of Albania, where many locals and foreigners choose to spend the hot temperatures of July.
Based on the high prices in accommodation or food, the Minister of Tourism and Environment in Albania, Mirela Kumbaro and the General Director of Taxes Ceno Klosi have monitored the situation in bars, restaurants and hotels in the area of ​​Ksamil.
Kumbaro said that prices are set by the market, but transparency in relation to customers is very important.
"We are monitoring the entire tourist season, from the cleanliness, from the management of the beaches, but also to make sure that the season goes well in terms of compliance with tax obligations. Of course, we don't control the prices, because it is a free market, but it is very important to have a kind of calmness of the clientele in relation to transparency", said Kumbaro.
In the conversations with some managers of entities, Kumbaro said that they should provide full transparency with the menu not only inside but also outside the restaurants to avoid misunderstandings with customers, as well as providing the tax coupon in every transaction.
New investments related to fiscalization make it possible for subjects to be monitored remotely by the tax administration without creating concerns of surprise controls when businesses are at the peak of the tourist season.
This year, according to the general director of taxes Ceno Klosi, it is a priority that businesses are no longer bothered by massive controls, but are monitored remotely and where problems are found, measures are taken.
"The reason why we came with the Minister of Tourism Kumbaro is because there are complaints about lack of transparency. The purpose of the visit is for all businesses to understand that the common good is transparency towards the tourist, as at certain moments it may bring small profits, but in the long run it causes irreparable damage", said Klosi. /TCH