The execution of Pjerin Xhuvan, Paplekaj is tried for murder, 2 deputy police directors and 6 officers for abuse of duty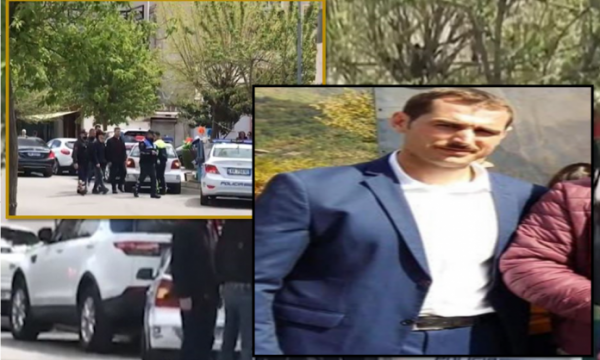 Arbër Paplekaj, the companion of the head of the list of the Democratic Party, Gazmend Bardhi in the elections of April 25, 2021, has been sent for trial by the Prosecutor's Office on the charge of murder.
Everything is related to the investigations of the Prosecutor's Office of Elbasan for the murder of Pjerin Xhuavni, 4 days before the citizens went to the ballot boxes.
In addition to Paplekaj, the Prosecution has sent for trial several other names included in this criminal file.
The two deputy police directors, Nikollaq Palla and Albert Nushi, as well as the 6 policemen of the 'Shqiponja' force, who are all accused of abuse of duty, have been sent for trial.
Meanwhile, the investigations continue for Kelmend Xhaferi for the murder charge, while for the police officer Riza Mujaj for abuse of duty.
Official sources informed that the Prosecutors of the "April 21, 2021" case, Ritvan Suka and Platin Alicka, have dropped the charges for illegal possession of weapons, attempted murder of police officers, violent theft and illegal deprivation of liberty for Arbër Paplekaj, as well as dropped the charge of illegal deprivation of liberty for all members of the vote protection structure, Arjan Hoxha, Erjon Demushi, etc.
/Rhewal