The court in Switzerland only sentences the Kosovar who choked the woman to a conditional sentence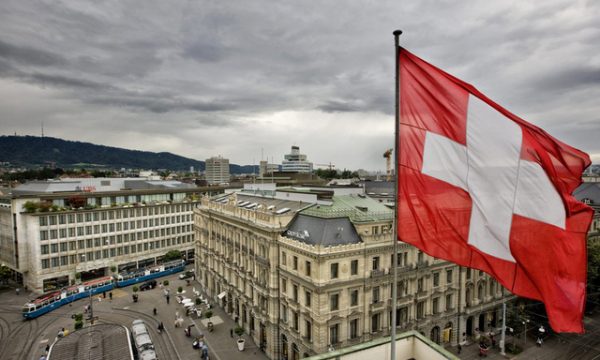 The criminal court of Luzern has sentenced a 30-year-old husband for endangering life. In 2019, during a dispute, he had choked his wife so much that her life was in acute danger. Due to mitigating circumstances, the criminal court has assessed the 15-month suspended prison sentence as real.
According to the newspaper "20 Minuten", a dispute occurred between the couple in 2019. Initially, the conflict was verbal, but it quickly turned into a physical fight. The woman fell to the ground, whereupon the man choked her (squeezed her neck with his hands) for about ten seconds. He had pressed hard on the veins in his wife's neck and therefore her life was in acute danger.
The woman then reported the Kosovar to the police. But just one month later, she withdrew the criminal complaint by phone, later also in writing.
This is not an isolated case in the canton of Lucerne, reports albinfo.ch. In more than half of all cases of domestic violence, the victims later withdraw the criminal complaint, writes zentralplus.ch. However, physical attacks and threats are criminal offenses that are prosecuted ex officio. For this reason, the criminal investigation was partially closed with legal effect, but ended in the criminal court in abbreviated procedure.
Based on the circumstances, the court described the act as "moderate". In addition to his wife's withdrawal, there were other extenuating circumstances. The man has shown his remorse from the beginning and has successfully completed a violence therapy prescribed by an expert and has continued it voluntarily, reports albinfo.ch. The pair also reconciled and have since become parents for the second time.
Finally, the man was sentenced to 15 months in prison with two years of probation. He must also pay procedural costs of around CHF 3,800. The judgment is final.