Ramadan returns to the journalist from Albania: We don't even eat cake and baklava without olive oil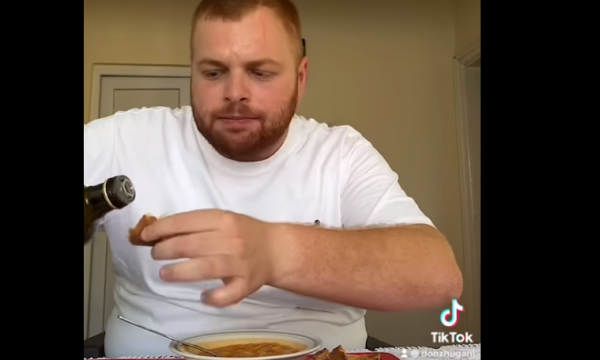 Journalist Bledi Mane gave a comment about Kosovar tourists, which was not well received, causing many reactions.
While arguing with the journalist from Kosovo, Milaim Zeka, Mane said that Kosovar tourists still do not use olive oil.
According to him, they are still at pleskavica and cabbage, a comparison that has fueled nervousness.
"You are the country that does not use olive oil, please, you need awareness. You are at pleskavica and cabbage", he said.
The satirist Miran Ramadani has made a video reaction.
As he is seen feeding himself, he turns to Mana: "We should get a dog in the future, because together with us Kosovars we have taught them olive oil. We don't put a bite in our mouth, we even eat it without coating it with olive oil, spices, parsley, even with cake and baklava. Take it if you don't feel like it, you have a brother, take a dog."