Kosovo's competitors start with a loss in badminton as well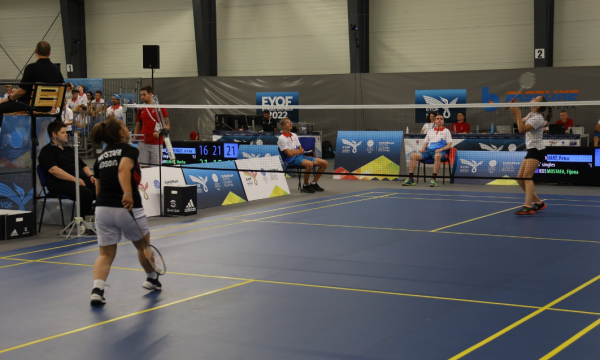 Even the badminton competitors, Baton Haxhiu and Fijona Mustafa, started the competitions at the European Youth Olympic Festival today.
Badminton competitions are held in groups. Haxhiu faced Armenian Manvel Harutyunyan, against whom he lacked experience, despite losing 2:0 in sets.
Mustafa played two matches, which he lost to Petra Hart of Hungary and Katja Ellingsen of Norway.
Batoni will play three more matches tomorrow, while Fijona will play two.
We remind you that "EYOF 2022" is being held in Banska Bystrica, Slovakia. /Express newspaper/