Klopp on criticism of Nunez: Crazy world, a striker with his skills will take time to adapt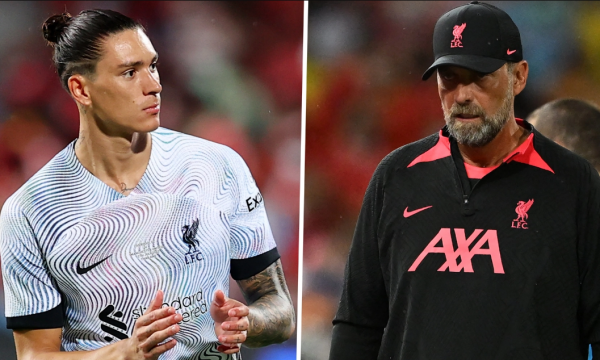 Jurgen Klopp has spoken about the criticism facing Darwin Nunez, one of the reinforcements in the summer transfer window.
Liverpool transferred the striker from Benfica for 75 million euros – without the inclusion of bonuses, reports Rhewal.
Nunez signed a 5-year contract, as so far he has appeared in all three friendly matches of the English team.
The "Reds" lost 4:0 in the first friendly against Manchester United, while they won the second 2:0 against Crystal Palace. Nunez didn't leave a mark in these matches, but then exploded with four goals in the 5:0 victory over Leipzig.
About the criticism against him, Jurgen Klopp recently gave an answer.
"This team is the best I've ever had to help newcomers fit in. "A striker of his ability will take time because he is different from those we have had before," he said.
"We didn't play the same way as Benfica, so I think both sides [Nunez dhe
pjesa tjetër e lojtarëve] must be adapted. He didn't score in the first two games in which he played more than 50 minutes and we immediately faced discussions," added the German coach.
"It's a crazy world. After that, he scored 4 goals in one game and began to discuss in very different ways. He's a really good guy, he loves being here, our Spanish-speaking players are really helping him and he's already learning English, working hard to understand the basics. Everything is going in the right direction", said Klopp /Rhewal/