Dangerous wedding, the girl sits on the car door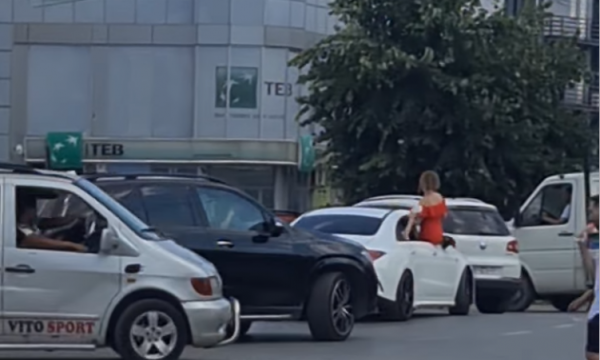 Weddings in Kosovo continue to be exceptional events, especially because of the organization and 'protocol'.
In one, a girl is seen sitting on the car door, as the cars go one after the other.
Thus, she risks herself by getting out of the car with half of her body.