Cases with the new variant of Omicron are registered in North Macedonia, 35 people infected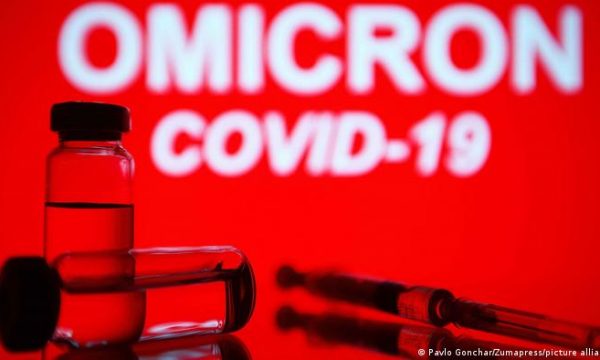 New variants of the corona virus are also registered in our country. According to the sequencing method of the Institute of Public Health, 35 cases of Omicron BA.4 and BA.5 variants were identified. If during this period of summer heat you have had a fever, a shooting stomach, a dry cough, you have most likely been affected by these two sub-variants of Omicron. The head of the Institute, Shaban Mehmeti, said that the two variants are mainly with mild symptoms, but calls for caution during attendance for the summer season.
"Clinical manifestations are mainly mild, the appearance of sub-variants of Omicron is expressed at a global level, where in Europe the most expressed are BA.4 and BA.5. We are now in a wave of increasing positive cases, but it has not yet reached a peak. This comes from the period of vacations, frequent attendance, common attitudes of people in family and social groups", said Shaban Mehmeti, Director of ISHP.
During the last week, PIH recorded 4,389 positive cases or 55% more than the previous week. In the last 7 days, over 10,000 PCR tests were performed. In hospital treatment, 171 patients are being treated throughout the country, while the ISHP report shows 9 more deaths than last week. Shabani said that three vaccination centers have been reopened in Skopje, in Jane Sandanski, Bucharest and Çairi Polyclinics.
According to the weekly report of ISHP, the most critical cities are Skopje, Kumanovo, Manastir, Ohrid and Prilep.
"We recommend all citizens who have not been vaccinated to continue vaccination. Now we have the application of the fourth dose or the second booster of the anti-covid vaccine. Also, citizens, continue to respect the rules of Convid-19, wearing masks in closed rooms, distance, hygiene", said Shaban Mehmeti, Director of ISHP.
WHO data show that the number of cases of the corona virus in the world has been increasing since 1 month. The BA.5 variant avoids the immune protection provided by vaccination or previous infection. But, it is not aggressive and is easily passed without fatal consequences. It causes death only in very complicated cases, when patients have comorbidities. The modification of anti-covid vaccines is also foreseen./Alsat/