Martini of 600 thousand euros is announced: KLA was not a rebellion of the Katundari, it was the national sublime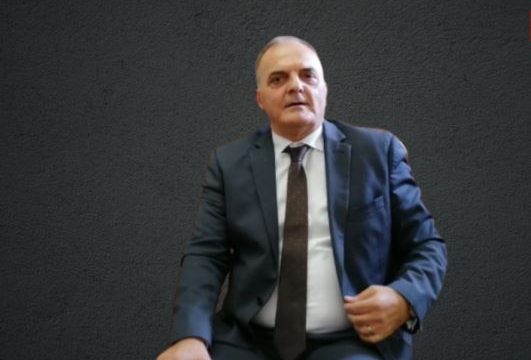 The ambassador of Kosovo in Ljubljana, Martin Berishaj, whose name was included in a scandal a few months ago by the Slovenian media, has made a reaction today.
But not about the 600,000 euro affair that was talked about, but about the KLA, joining the broad debate that is being fueled by the KLA leaders being detained in The Hague and the demands of the veterans.
He said that the KLA is not a peasant rebellion, but is the sublime of the nacionales
"The Kosovo Liberation Army was the first institution in Kosovo that did not accept institutional parallelism with Serbia in Kosovo. Anyone who thinks to denigrate blood, suffering and pride is very much mistaken. She was an inimitable that does not accept monopolization. It was and remains the sublime of the Albanian nacionales to embody the dreams of many generations, and above all, that assesi was not a rebellion of the natives!", the ambassador wrote on his Facebook account.
The Slovenian medium "Planet TV" had reported on the financial affair of the leader of the Movement for Freedom party, Robert Golob, which it had described as the biggest financial scandal.
According to the medium, he was under international financial investigation due to the shipments from the Serbian branch of GEN-I (the Slovenian energy supplier), which went to the private company MB Consulting in Montenegro.
The MB Consulting company of Berishaj is supposed to have received 600 thousand euros, which were repeatedly withdrawn in cash. Berishaj is supposed to return this money to Golob, and the latter must invest this money in one of the Italian funds that provide users with anonymity. /Express newspaper