Six ambassadors remain amazed after visiting Comodita and M&Sillosi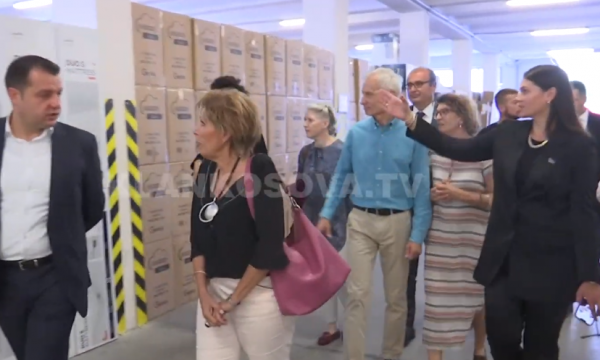 Six diplomatic representatives of foreign countries in Kosovo today visited "Comodita Home" in Gjakovë.
In the region's largest mattress and mattress factory, they were welcomed by shareholder Shkëlqim Devolli.
Devolli, together with the staff, showed the production departments to the guests from Albania, North Macedonia, Montenegro, Slovenia, Turkey and Switzerland.
Explanations of the products were listened to intently, until one of the guests had a pretty good idea of ​​what he was seeing.
The guests said they were also amazed by a newly launched product – the mattress branded with the name of the Italian and world football star, Francesco Totti, which also became the image of Comodita.
This product, as well as others, made the Swiss and Albanian ambassadors spare no effort in praising this factory.
The mayor of Gjakova, Ardian Gjini, also spoke about the importance of this factory.
The next stop of the ambassadors was Xerxa ​​e Rahovec.
The guests at the flour factory, which is among the largest in the region, saw the products produced by "M&Sillosi".
During the day, the six ambassadors also visited the innovative center "Bone Vet" in Gjakova.