Valiant Selimi becomes official in Llapi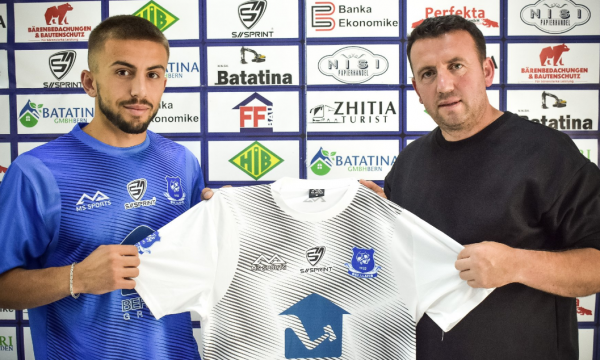 Brave Selimi has returned to Llapi again.
The club from Podujeva officially announced this Monday about reaching an agreement with the 21-year-old, writes Rhewal.
Selimi has signed a 3-year contract with the Llapjans.
The winger from Llapi returns after four years. During this period, he was part of Pristina and Ulpiana.
Full announcement from KF Llapi:
"Brave Selimi returns home
The winger, 21 years old, Trimror Selimi returns to Llapi after several years spent in Pristina and Ulpiana.
KF Llapi and the fast-footed attacker, Trimror Selimi, have reached an agreement to sign a three-year contract.
The 21-year-old winger returns to Llapi after 4 years, where for two years he was part of Pristina and the last two years part of Ulpiana.
In the last edition, Selimi made 27 appearances with Ulpiana, where he managed to score 4 goals.
From today, the brave joins the group of the team in preparation for the new season that starts in August". /Express newspaper/