Lezha in the battle with the fires, the flames are very close to the houses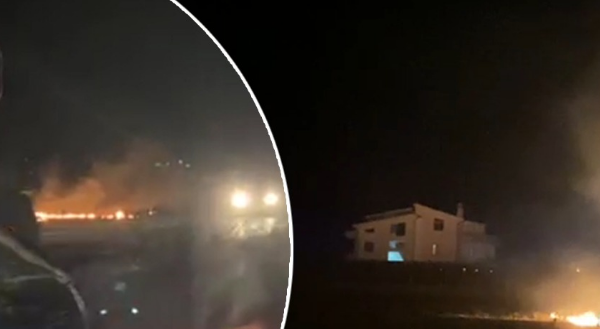 Lezha is facing a difficult situation as a result of the fires this evening. Journalist Gjergji Figuri reports that the hearth has been reactivated in the village of Piraj.
Due to the strong wind, the fire took the direction of the residential area. It is learned that the flames are located no more than 200 meters from the apartments.
Residents are seeking the help of firefighters who have currently moved to the highway, where they are trying to control a fire there.
The fire near the Lezhë-Milot highway has made traffic difficult. Police and fire services are at the scene.
The flames are favored by the wind, making it difficult to extinguish them. /abcnews.al