The myth that Besnik Bislimi does not lose sleep for the party and the state, is Kurti also making fun of him?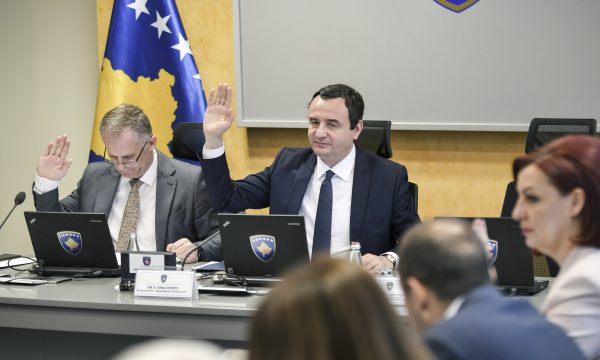 Prime Minister Albin Kurti has not forgotten Besnik Bislim's 'problem' with sleep. So far he has not mentioned it, but today he chose to turn his attention to a statement by his now deputy in the party and government. Is Kurti making fun of Bislim?
Rhewal
Besnik Bislimi assumed the responsibility of deputy prime minister in a government that came from a "terrible" support, as he said before the last parliamentary elections, when he spoke of the great growth of the Vetëvendosje Movement.
In December 2020, two months before the February 14, 2021 elections when the LVV won 50.28% of the votes, Bislimi declared that he had problems sleeping.
"The support we have now is amazing, it's so big, people have great expectations. I have been having trouble sleeping for a week because I don't know how we will respond to this expectation. It is the first time that Besnik Bislmi says we will have so many MPs. Over 55 yes", said Bislimi.
For this statement, Bislim was mocked quite a bit on the internet.
When those words of Bislim seemed to have been forgotten, Prime Minister Albin Kurti remembered his deputy's "problem" with sleep.
Speaking about the roadmap with Serbia for the implementation of the agreement on electricity billing in the north of the country, Kurti said that Bislimi falls asleep and wakes up in the morning with the preoccupation of the consumer register. He further recalled Bislim's statement, adding "if he sleeps" to what he was saying at the press conference.
"You know that the Energy Regulatory Office has two weeks to do the licensing. He did it for two days, but on the other hand, we don't have the customer registry in the north and that's our main concern and that's the number 1 thing that wakes up in the morning and goes to sleep at night with my deputy – if he sleeps – Besnik Bislimi, because today there is nothing more important for him, I would say for our country as well, than to implement that guideline and eventually have the supply service in the north as well, the payment of the energy consumed, and in this way, energy stability in Kosovo", said Kurti.