Tolaj for Bamieh's statements: Barking of a female dog, the answer was given by the court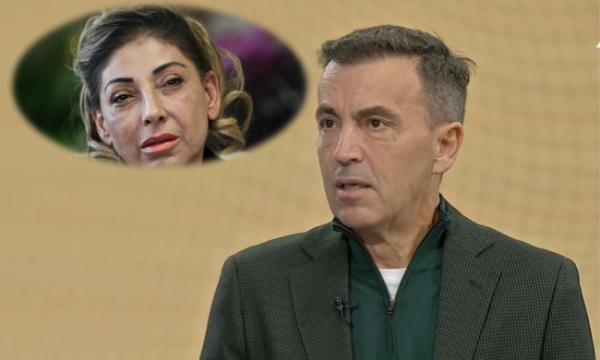 The former secretary in the Ministry of Health, Ilir Tolaj, reacted after the statements of the former EULEX prosecutor, Maria Bamieh, who mentioned her during today's press conference.
Bamieh said today that with court authorization he had intercepted Tolaj while he was in custody and that his mediators had met with the judge of the case, Francesco Flori, where they had offered him money to pay for Tolaj's release and the closure of the case.
For these statements of Bamieh, Tolaj said that "the best answer was given by the court verdict, a final, all-powerful verdict, where I was declared innocent of all charges".
Tolaj, Bamiehn described her as a "broken gramophone record", while adding that her words do not resemble anything else "except the barking of a female dog, sick and unfortunately with a bad prognosis".
"Her statements today, as well as repeated many times, show that we are dealing with a person who is mentally unstable, while professionally failed, as such she now has the satisfaction of lying to the public, wanting to present that she had the whole world is against her, and in fact she is the biggest enemy of herself, but also the biggest enemy of the truth, on the other hand, her actions today but also earlier are actions condemned by law", is expressed Tolaj for Klankosova.
Further, the former secretary of the Ministry of Health said that Bamieh was biased in judgment, had low goals and was "sick in relation to me".
"This has been confirmed in the first verdict, by EULEX judges, all her efforts have been directed towards one person, Ilir Tolaj. In some cases that are proven in the minutes, how many times the witnesses of the prosecution wanted to talk about abuses in the MoH, the question was whether Ilir Tolaj was the secretary, if not he said that I don't care", said Tolaj.