Krasniqi on Macedonia's decision: Restores hope for the liberalization of visas for Kosovo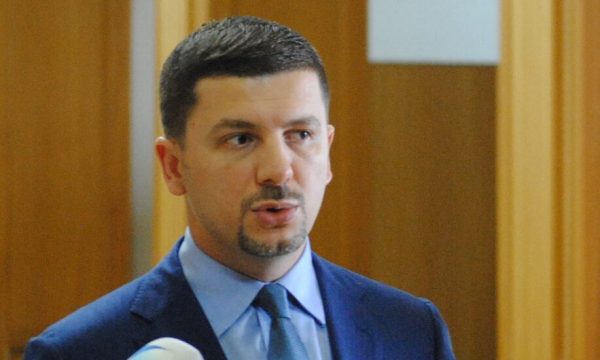 The chairman of PDK, Memli Krasniqi, reacted after North Macedonia accepted the French proposal for opening negotiations with the EU.
Through a post on Facebook, Krasniqi congratulated the Macedonian parliament for this decision, saying that they showed high state awareness, writes lajmi.net.
Krasniqi has said that the Albanian MPs also played a big role in this decision, who left populism aside and, according to him, behaved like statesmen.
He said that this Macedonian decision restores hope for the liberalization of visas for Kosovo.
Krasniqi's full Facebook post:
I congratulate the parliamentary majority in the Assembly of North Macedonia, which today, showing high state awareness, voted for the French proposal with a majority of votes.
Opening, as important as it is historic for North Macedonia and Albania, which in the coming days will officially open negotiations for membership in the European Union.
We must especially appreciate the dedication of the Albanian MPs in North Macedonia, who, putting aside populism and behaving like statesmen in a difficult compromise, proved inspiring leadership for the entire region.
The EU's next decision to open negotiations for Albania and North Macedonia restores the shaken hope and confidence in the entire Western Balkans, especially for Kosovo, which awaits the decision on the liberalization of visas for our citizens.