Ahmeti is the first to congratulate Kovacevski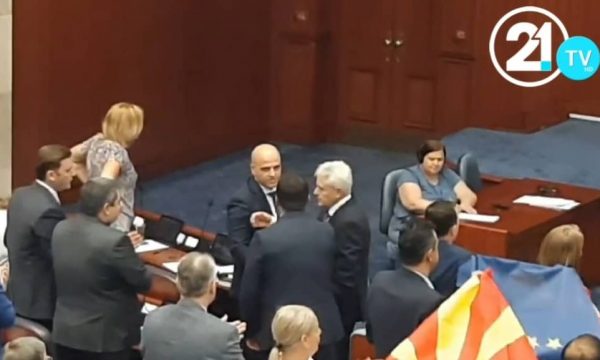 With 68 votes for and 0 against from a total of 69 present, the conclusion for the French proposal was approved today in the Assembly of the Republic of North Macedonia.
The result of the vote was conveyed with applause by the deputies of SDSM and the Albanian parties.
The head of DUI Ahmeti I congratulated Prime Minister Kocaçevski.