Von der Leyen: Your future is in the EU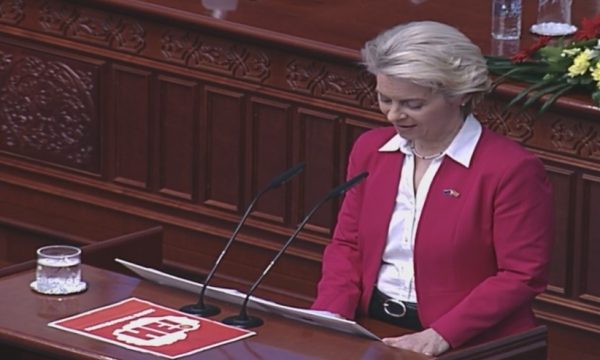 In the plenary session of the Assembly, the president of the European Commission, Ursula Von der Layen, addressed the members of the Assembly, who stated that there is no doubt that the Macedonian language is your language and we completely respect it.
She also assured all the deputies and the people of RMV that they trust her in the development of the process. Leyen emphasized that the people of RMV deserve to go further on the European road and that your future is in the EU and that the European Union is not complete without Macedonia.
RMV has shown that it is a reliable partner for the Alliance and the EU. It also RMV is an example of a brilliant multi-ethnic state.KLAN.M