Čika Mountain 3-day battle with the fire, the prefect of Vlora: We are waiting for the helicopter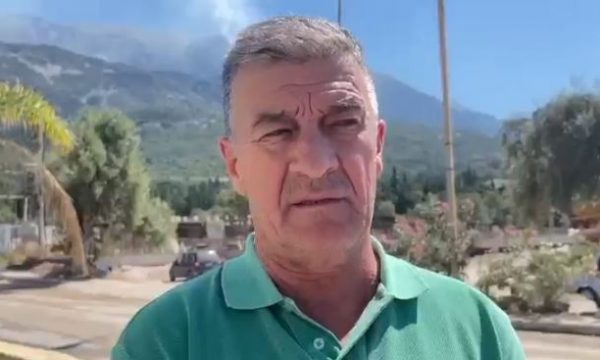 After three days of battle with the flames, 90 soldiers of the Armed Forces have arrived today in Malin e Çikas, who are working in the area of ​​the fire to put out the flames.
Read also: Fire on Mount Chika, no intervention from the air, Pelesi: 100 troops of the FA and 20 forces from local firefighters to the scene
Meanwhile, the terrain is quite dangerous because of the steep mountain and intervention is almost impossible because the soldiers' lives are in danger.
The prefect of Vlora, Flamur Mamaj, has said that today a helicopter will come and finally put out this fire.
"We will manage the situation. A hearth that is in some hollows of the mountain. 70 hectares of bushes and forests have burned so far in the pits of Chika, where the fire is. We are waiting for the helicopter to arrive. Difficult to intervene on foot. Danger to the life of employees. A helicopter will come. There is no danger, beyond panic. I say with conviction that the fire will be extinguished today," he said.