The rapper gives her daughter 50 thousand dollars for her birthday, the 4-year-old shows the ball with money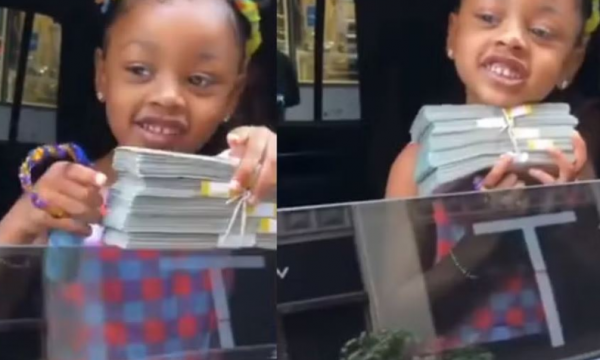 After the Birkin bag they gave her on her 2nd birthday, Cardi B and her partner Offset made another generous move for their daughter. Baby Kulture received $50,000 from her famous parents to celebrate her fourth birthday.
The couple celebrated the birthday at the Candytopia showroom in Atlanta, along with their youngest son Wave, who is ten months old. In a video published by the rapper on her personal Instagram account, the girl asks her father to buy her cotton candy.
Kulture is then shown holding a ball of money. The rapper then asks her what she's holding in her hands, and the 4-year-old replies, "a ticket," a word used in American slang for "a million dollars." "There are 50 thousand. Say 50", is heard later in the video.
Of course, this is not the only extravagant gift they have given their daughter. On her second birthday, her parents gave her a pink Birkin bag. /abcnews.al/