Kosovar and Montenegrin diplomats meet, they talk about many topics but not about demarcation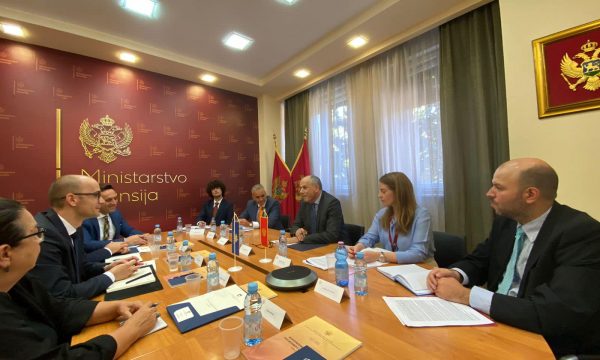 Officials of the foreign ministries of Kosovo and Montenegro have met to discuss various topics, however, in the official notification of the MFA, the discussion on border demarcation is not mentioned.
The subject of border correction has been mentioned several times by senior officials of both states and recently it has been announced that the respective commissions will meet to carry out field work, however this has not yet happened.
This is the full announcement of the MFA:
Podgorica, July 12, 2022
The MFA of Kosovo and the MFA of Montenegro hold political consultations
The Ministries of Foreign Affairs of the Republic of Kosovo and the Republic of Montenegro held political consultations.
The political consultations were held in Podgorica and were led by the Deputy Minister of Foreign Affairs and Diaspora, Mr. Kreshnik Ahmeti, and the Secretary of State for Foreign Affairs of Montenegro, Mr. Ljubomir Mišurović.
During the meeting, bilateral agreements which are in the process of being finalized, the security situation in the region, cooperation in the multilateral dimension, the deepening of economic ties and joint infrastructural investments were discussed.
Deputy Minister Ahmeti informed the Montenegrin delegation about the Republic of Kosovo's plans for membership in international organizations, emphasizing the current process of Kosovo's membership in the Council of Europe. He thanked Montenegro for its unconditional support in this accession process.
They also discussed security issues and the measures taken by both countries, especially after the situation created under the shadow of the Russian Federation's military aggression against Ukraine. The harmful influence of third countries in our region is a common concern and cooperation to combat it is necessary.
Both parties agreed to engage the relevant departments of both Ministries for close cooperation for the European integration process and for the organization of joint activities in the field of economy.