Who for what/ Isaiah Berlin – for Freedom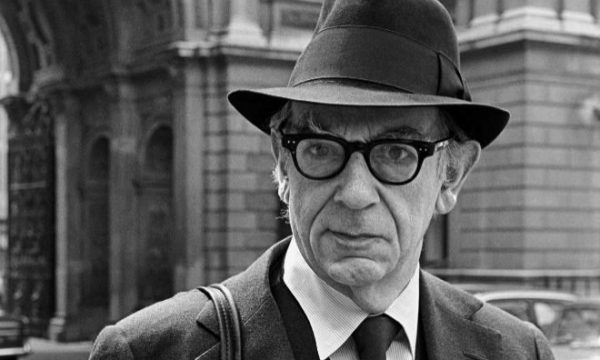 Philosophical ideas of the 20th century and four essays on liberty
Freedom for wolves has often been death for sheep.
Isaiah Berlin:
The way in which I have used the term "freedom" implies not simply the absence of deprivation (which can also be achieved by extinguishing desires), but a state where there are no obstacles to possible choices and possible activities, where there are no obstacles in the paths that the individual wants to follow. Such freedom, freedom, does not depend on my desire to follow a certain path, or how far I wish to go, but on the number of paths that can be opened, on how they can be opened, and on their relative importance. those for me, although it would probably be absolutely impossible to quantify that. The extent of my political or social freedom consists not simply in not repenting of what I might have done or might do in the future.
Hence the question arises: how wide will be the space within which I am or should be master of myself? In my view, the notion of "positive" freedom, as an answer to the question "Who is the one who rules?", has historically been moving away from that of "negative" freedom, which must answer the question "What is the space of my rule?"; this gap has deepened because the notion of the "self" suffered a metaphysical crack appearing through a "higher self", "real" or "ideal" on the one hand and a "lower self", "empirical", " psychological" on the other hand, which must be ruled from the first; through a "deep self" and a "surface self", through an "I AM" to Coleridge and his mundane spatial and temporal mercies.
The need to choose, to sacrifice one essential value for the sake of another, is an inseparable characteristic of the human condition. It is understood that such a view would overthrow all those theories according to which freedom of choice constitutes a value because it enables us to achieve a perfect life; therefore: upon reaching this perfection, the need to choose between different alternatives disappears. According to such a view, in a perfect society, Platonic, theocratic, Jacobin, or communist, where any manifestation of a contrary opinion would be a symptom of ignorance or vice, the act of choice would become something more, just as well as the multiparty system or the right to vote against the candidates of the party in power. For the perfectly rational man there is only one way, since all the tempting illusions, the conflicts, the ambiguities, the unexpected, and all the possibilities for something truly new will have already disappeared; a universe directed by what, according to Kant, is called the Will of Signs, everything is perfect and frozen. (…)To move in a frictionless environment, to desire only what you can achieve, not to be tempted by the appearance of alternatives, not to pursue goals that do not agree with each other, is to live in the fantasy of a coherent world.
Engrossed in the zeal to create the social and economic conditions necessary for liberty to become a value, men are apt to forget liberty itself; and, not infrequently, they remember it only when they have to put it aside to make room for some other values ​​that are so dear to reformers and revolutionaries.
Fulfilling material and spiritual needs, or guaranteeing an equality and security like what children have in school or the laity in a theocracy, do not constitute an expansion of the space of freedom. We live in a world characterized by regimes (right or left) that have done or seek to do just that; and, when they present it as liberty, it is as great a fraud as the liberty of the poor to purchase luxuries so long as no law forbids them. Indeed, does not the famous legend tell The Grand Inquisitor IN The Karamanzov brothers
of Dostoevsky exactly this: that paternalism can provide the conditions of freedom and on the other hand deny freedom?
We do our best to reconcile the irreconcilable. Happy, of course, are those who have somehow persuaded themselves, or been persuaded by others, to adhere to some absolute principle that would solve any problem. Rigid monists, unyielding fanatics, all those who are dominated by some coherent totalizing idea, do not know the perplexities and struggles of those who cannot close their eyes to reality.
The basic meaning of freedom is to be free from shackles, from imprisonment, from enslavement by others. All other meanings are extensions of the first, or metaphors. To desire to be free is to seek to remove the obstacles that arise; fighting for personal freedom means seeking to end interference, exploitation, enslavement by people who have goals other than yours. Freedom, at least in the political sense, is synonymous with the absence of coercion and rule.
The immense extent of that space within which man freely chooses between different possibilities is obviously incompatible with the realization of other values. Therefore, things being as they are, we are obliged to find intermediate ways, to make compromises, to determine priorities, to enter into all the practical operations which have indeed always been indispensable to social life, and even to the individual one.
/Taken from Isaiah Berlin 'Philosophical ideas of the 20th century – and four essays on freedom', translated by Bashkim Shehu, "Onufri", 2003/Rhewal