The first group of Ukrainian soldiers begins training in Britain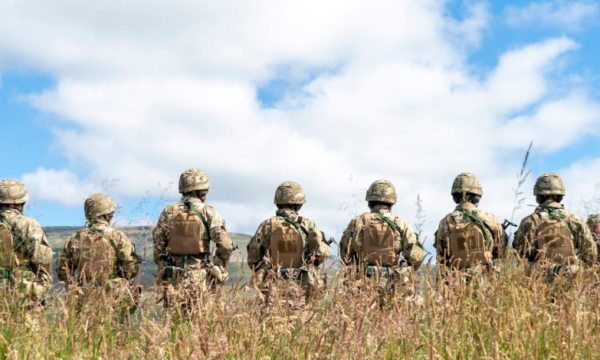 The first batch of 10,000 Ukrainian military recruits expected to train in the UK in the coming months have arrived in Britain and started training, the Ministry of Defense said.
Defense officials said on July 9 that the 1,050-strong British service will train the inexperienced Ukrainian volunteers at several locations across Britain for several weeks.
Defense Secretary Ben Wallace met the recruits earlier this week, telling them that "this ambitious new training program is the next stage in the UK's support for Ukraine's armed forces in their fight against Russian aggression". .
The British ministry said the Ukrainians will undergo the basic training program of Britain's soldiers, including weapons handling, battlefield first aid, field craft, patrol tactics and the laws of armed conflict. /REL