The Albanian mafia was hit in Spain, they were trafficking marijuana, 14 people were arrested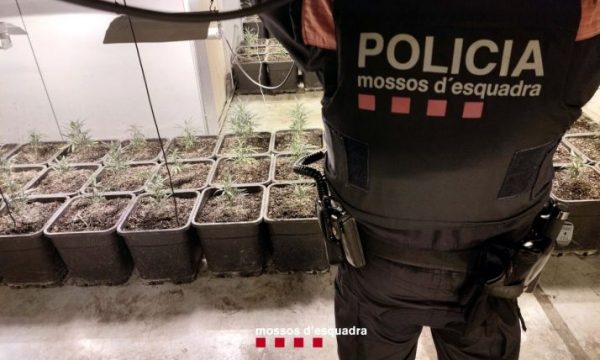 At least 14 people have been arrested after an operation carried out by the Spanish police against drug trafficking.
Foreign media write that the Spanish authorities have cracked down on the Albanian mafia that trafficked marijuana from Tarragona.
It is known that the arrested belong to the age group of 20 to 51 years.
The investigation of this operation is said to have started in 2021, after information received at the Salou police station about a group of people who cultivated and distributed large amounts of marijuana, reports BalkanWeb.
Foreign media write that the investigation found that the leaders of the group used Albanian compatriots to monitor plantations or areas with narcotics.
In total, there are over 2,600 marijuana plants in various stages of growth and 54 kilograms of buds prepared for distribution, as well as 21,000 euros in cash and a large number of devices used for intensive drug cultivation.