The agreement with the Serbian church, Djukanovic's party opposes Abazovic, the Government is at risk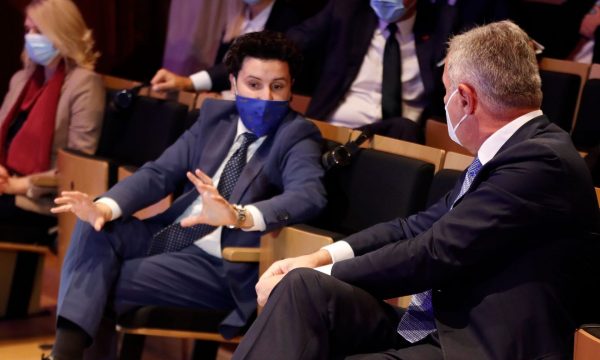 Dritan Abazović's government no longer has the support of the Democratic Party of Socialists (DPS).
This is what the official of this political force, Jevto Erakovic, said after the meeting of the party leadership this Sunday, writes RTCG.
The party headed by President Milo Djukanovic issued a statement expressing regret for the change in the political course of Montenegro, which also mentions the approval of the Basic Agreement with the Serbian Orthodox Church.
According to DPS, the agreement was voted without consultation, there are numerous shortcomings that have been publicly announced by professional opinion, representatives of the non-governmental sector and numerous political subjects, and it poses a risk to the state.
On Friday, the Montenegrin government led by Dritan Abazovic approved the Basic Agreement, which should regulate relations between Montenegro and the Serbian Orthodox Church.
Out of 18 ministers present, 13 of them voted in favor while 5 abstained.
Meanwhile, thousands of citizens gathered on Thursday night in Podgorica to protest against the signing of this agreement.
The protesters carried national and European Union flags as well as banners that read that Prime Minister Abazović "will answer for his misdeeds".
Abazović's government is supported by the votes of Djukanović's party deputies.