Pendarovski describes the French proposal as acceptable, but with reservations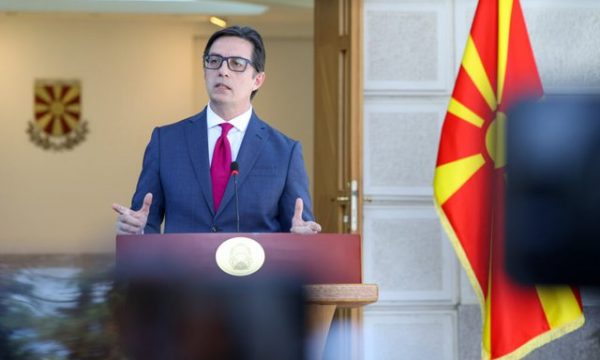 President Stevo Pendarovski described the French proposal to lift the Bulgarian veto as acceptable, but also downplayed expectations that it would significantly speed up North Macedonia's negotiation process.
Prime Minister Dimitar Kovacevski announced that consultations on the proposal continue, EWB reports.
Tens of thousands of Macedonians took to the streets on Saturday, protesting the French proposal and saying their ethnicity and language are not up for debate. Protesters carried placards accusing Bulgaria of "ethnocide".
In his speech, President Pendarovski said that the decision to accept the modified French proposal will not be a historical triumph either.
"In my opinion, it is a matter of a transitional compromise for one of the stages of European integration, in which there are three important elements, therefore the proposal, in my opinion, in this format is acceptable at this stage", said the president.
The first element, he emphasized, is that with the proposal, the Bulgarian blockade that has lasted for more than two years will be lifted and negotiations will be officially opened after 17 years of waiting. Second, it enables a screening process that is a mandatory phase before negotiations on clusters, before chapters.