Macedonia, 85 percent of administrators receive below average salary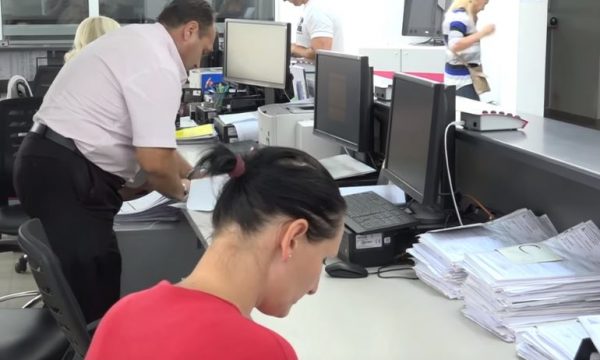 The coming winter will be difficult for employees, who have below average salary. With these food and electricity prices, more than 80 percent of employees in the administration will barely make it, says the head of the Union of State Administration and Justice, Tërpe Deanoski.
In an interview for Radio Free Europe, Deanoski says that the Government does not care about the workers, who are under the state umbrella. Two minimum salaries of 18 thousand denars will not be able to cover the monthly expenses, which according to the union basket reached almost 40 thousand denars.
"The prices set in the minimum basket are the lowest prices of basic products that can be found in Macedonia, not in stores, but in markets. So, you see the lowest prices for hygiene, food, transport, for cultural and entertainment life, which, believe me, with this salary – no one has. When all these lower prices are taken into account, the current union basket cannot be covered by two minimum wages. In the public sector, at least 85 percent of employees are below this average salary. Who can stand up to these electricity prices, with these prices still waiting for us until the end of this year?", said Tërpe Deanoski – Chairman of SPOGJ.
Deanoski says that the government's demand for a linear increase in salaries in the administration for 2800 denars has not been fulfilled despite the given deadlines.
The union has already prepared a lawsuit against the state. At the beginning of this year, the unions demanded an increase in wages for each employee by 2,800 denars, according to the increase in prices and the increase in the minimum wage.
The government promised them an increase that would be included in the budget review, but this did not happen, arguing that a methodology for raising wages must first be adopted and the productivity of workers measured. /Alsace/