"His dream is coming true", Raphinha believes that in the next few hours he will be at Barcelona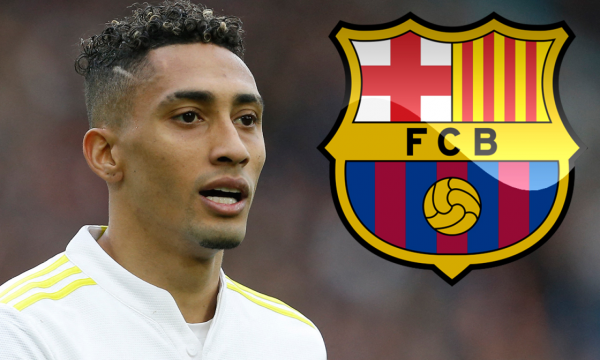 Raphinha is reportedly getting closer to a move to Barcelona.
"SPORT" has reported that the persistence of the player and his agent, Deco, has been rewarded and in the next few hours he can be a player for the Catalans, reports Rhewal.
The negotiation strategy drawn up and put into practice by his agent, Deco, is believed to have made the transfer of Raphinha possible, given the economic situation Barcelona is going through.
Further, according to the Spanish medium, the Brazilian striker believes that in the next few hours the transfer agreement can be formalized, which will be for 55 million euros – plus bonuses that will depend on his performance at Barça.
As reported by "SPORT", the 25-year-old's transfer to Barcelona on Monday is not excluded. The right-winger is training on his own at Leeds United as he did not travel with the squad to Australia for pre-season.
His exclusion from the pre-season tour is considered to be more than significant. On the other hand, the English club recently transferred his replacement – ​​the Colombian winger, Luis Sinisterra, from Feyenoord.
Barça already seems to have won the battle against the greats of the Premier League. The footballer will be taken for a value lower than 70 million euros, the price for which Chelsea had reached an agreement with Leeds. Arsenal also expressed interest.
"Rapha" has agreed to transfer to Barcelona, ​​being aware of the loss of millions of euros in his contract for five seasons.
However, this is being highly regarded as the Brazilian international has put his childhood dream of being a Barcelona player ahead of him and being able to follow in the footsteps of his idol, Ronaldinho, and of course, his representative, Deco. /Express newspaper/
💥 Raphinha is seen at Barça

👉 The Brazilian winger of Leeds United is exultant because he knows that his signing for Barça depends only on fringes

✍️@joaquimpiera https://t.co/xuZvrAI9gg

– SPORT Diary (@sport) July 10, 2022