Germany does not give up atomic bombs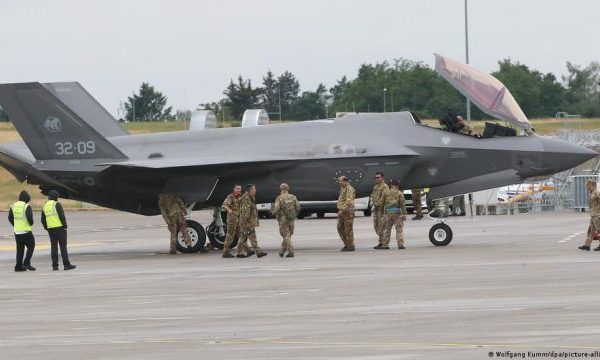 A UN treaty banning nuclear weapons has been in force for five years. Germany has not ratified it and because of the war in Ukraine will not give up atomic bombs even now
A UN treaty banning nuclear weapons has been in force for five years. Germany has not ratified that treaty. And because of the war in Ukraine now the majority of citizens are in favor of the continued presence of Tornado jets and American nuclear bombs in the country.
After the Russian attack on Ukraine, the realization of the goal sanctioned in the coalition agreement of the governing parties for a Germany without nuclear weapons – has been postponed to a distant future.
Germany: Billions of euros for armaments
Germany is spending billions of euros on armaments and will continue to be part of NATO's nuclear weapons program. Even according to a recent poll, most Germans are in favor of continuing to store American B61 nuclear bombs at the Büchel Air Force base.
Currently, this base is being reconstructed. The runway is being renovated and new hangars will soon be erected for the F-35 type aircraft, with which squadrons of German pilots will be ready to drop American atomic bombs in the future.
Five years ago, 122 countries approved the Treaty on the Prohibition of Nuclear Weapons on July 7, 2017. It has already been ratified by 66 countries. And peace activists want Germany to sign the treaty banning nuclear weapons.
Protest with paper flowers
About twelve activists have gathered in front of the Büchel Air Force base to protest against nuclear weapons. They hold paper flowers and krill – symbols of the movement against atomic war. Sometimes the protesters were more numerous and even climbed the fence surrounding the military base. But today their number seems to have decreased.
One of the protesters is 32-year-old Johannes Oehler "If nuclear weapons continue to exist, they will eventually be used," says Oehler. "Therefore we must prevent these weapons from being used again.."
Not everyone is afraid of nuclear war
Many people are waiting in line at the "Happy Döner" in downtown Büchel. Some of them are in military uniform, others are in civilian clothes. Most of them belong to the Air Force Security Squadron, which is tasked with protecting the nearby base from attackers. Airbase soldiers don't just ensure the survival of the owner of the Happy Döner.
The military base provides employment opportunities for people here and we are all happy about that, says 65-year-old Werner Gevenich, who is also waiting in line for a kebab and a pizza. "Atomic weapons do not bother us, we have been living with them for many years." Werner Gevenich used to work at the post office, now retired. He picks up the plastic bag with lunch for himself and his wife. When asked if he is not afraid that Büchel could become the first target of an attack in the event of a war, he answers redeemed: "If there is a nuclear war, it will involve us all and it does not matter if we live near the air base or somewhere else away."/DW