Djokovic or Kyrgios, today the big final of Wimbledon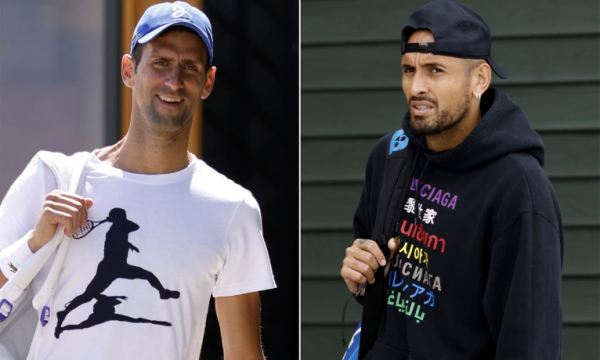 The Wimbledon grand final will take place today. The two tennis players, Novak Djokovic and Nick Kyrgios will compete to win this prestigious Grand Slam.
The Serbian tennis player reached the final with a lot of vicissitudes, first winning in the quarterfinals with a comeback 3:2, and in the semifinals also with a comeback 3:1 against Cameron Norrie.
On the other hand, Nick Kyrgios was lucky, as in the semi-finals, Nadal withdrew due to an injury and the Australian tennis player went directly to the final.
Currently, Djokovic is ranked as the third best in the world, while Kyrgios occupies the 40th position.
In the two head-to-head matches, the winner was Nick Kyrgios. The duel between them starts today at 15:00. /Express newspaper/