Calm returns to Sri Lanka, the president and prime minister resign after protests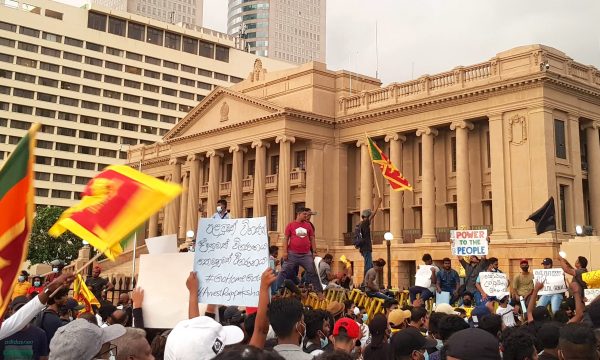 Sri Lanka is experiencing an extraordinary period. After violent protests and anger expressed by the people, the two top leaders of the state have accepted that they will resign. This news caused jubilation in the main protest center in Colombo.
Fireworks are set off in many parts of the city. Triggered by the announced resignation of the president and prime minister, many demonstrators returned home, while calm returned throughout the country.
Citizens burned down the prime minister's house and occupied the president's pool house in a revolt directed at the country's leaders for managing the economic crisis. Their resignation has been the main demand of all the rallies for a month, while inflation continues to rise amid a severe shortage of food, fuel and medicine.
Sri Lanka is also facing a major shortage of foreign currency as the country has asked the International Monetary Fund for an emergency loan. /A2CNN